How to choose the right applicated products
Benedrive manufacturing a rang of solar embedded markers,  according to differenct areas, different items was developped, in case to cut down the how cost for products unit cost and installation cost.
Dia.50mm products, SRS0150A , SRS0150B,   is for these areas that sun energy is very good.  Over 3.5 KWH per square meters
Dia.80mm products,  SRS0180A,  SRS0180B, is for these areas , sunshine energy is over 2.5kwh per square meters
Dia.100mm products, SRS01100A, SRS01100B, is for sunshine enger is over 1.5 kws per square meters' areas.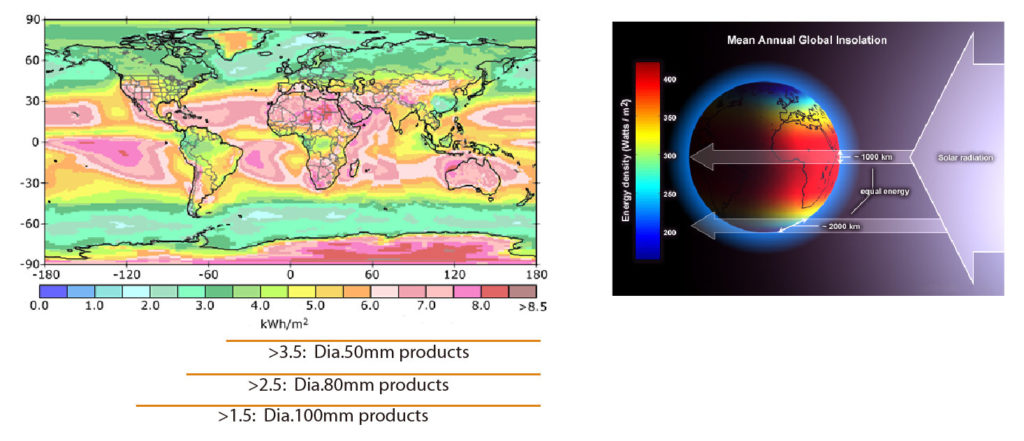 If any questions, please leave us a message .